If you are struggling to lose those few pounds and extra inches on your waist- you know how difficult it is. 
Many factors pull you back while losing weight, such as lack of motivation, temptations, and cravings, having no support system, and seeing no results. Losing weight is legit a frustrating and expensive process.
But what if you get a weight loss program that provides you financial incentives along with positive peer pressure and social support in your weight loss journey.
HealthyWage is a for-profit online company that has various fitness and weight loss challenges with suitable cash prizes. You need to tell them your current body indexes, your end goal (how much weight you want to lose), and the time that you need to shed that amount of weight.
More specifically, you bet on yourself. If you manage to lose weight, you win the bet and gain cash prizes.
However, is HealthyWage Legit?
In this article, we will discuss and shed light on the benefits and reliability of HealthyWage.
How Does HealthyWage Work?
To get started with HealthyWage, you make a bet on weight reduction and either compete as an individual alone or as a team to accomplish a particular objective. If you complete the desired goal, you win cash.
1. Calculate prize amount
Play around with the HealthyWage calculator to calculate the winnings. To see your price range, enter how many pounds you want to lose, how much time you need to lose entered amount of weight, and how much you want to bet every month.
The minimum amount to bet per month should be $10. 
You also have to provide other details such as height, weight, and gender. Then you can set your goal/desired weight you want to achieve. Next, HealthyWage calculates the weight you need to drop monthly and weekly.
Again, they ask general questions and then calculate your prize amount. To know your prize amount, you need to sign in to their website.
2. Sign up to place your bet
Create an account and make your wager. You will next have to feed in your payment details and choose whether to pay all at once or monthly.
If you are participating in a bet through your team, you need to pay 25 dollars monthly and 33 dollars if the group is randomly assigned.
3. Verify how much you weigh
To get started with your challenge, you need to verify your weight twice. Once when you're getting started and following when you are at the end of the challenge.
You can weigh yourself and submit a photo of your weighing machine on the HealthyWage app or verify at your doctors, gym, or Weight Watchers.
4. Lose the weight, win money
Lose the desired weight. HealthyWage makes you stay on track with weekly weigh-ins and the support of peers.
Once you meet your goal, win your prize and get paid instantly.
Recommended: 15 Ways To Make $20 Instantly (Get 20 Dollars Right Now)
What Other Challenges Do They Offer?
Besides the betting game, HealthyWage offers various other challenges that let you win more money besides your contest. At a time, you can join ten other challenges.
$10,000 Team Challenge
In a team challenge, you participate in a team of 5 and lose weight over a certain period. 
If your team manages to drop the total weight percentage, you can get a chance to win money.
The first prize is $10,000, the second prize amount is $5,000, and the third prize is $3,000. The challenge usually lasts for three months, and the bet amount per month is $33.
Step Challenge
Step challenges use activity tracker devices to permit teams/ individuals to increase their physical activity, compete and win cash prizes.
You can participate in teams of sizes 1-9. To begin, you pay a certain amount into the "pot."
If you can meet the desired activity goal by the end of challenges, you win an equal share of the pot. The goal is to increase your average physical activity by increasing your daily steps.
The bet amount per month for two months is $30.
Jackpot Challenge
Jackpot challenges compete to lose a percentage of your body weight. You can either participate individually or in teams of sizes 2-9.
The competitors who achieve the goal get to win an equal share of pot at the end of the challenge. You can bet a certain amount per month for three months which is usually $20.
HealthyWage allows you to create and customize your challenges to aid the weight loss journey.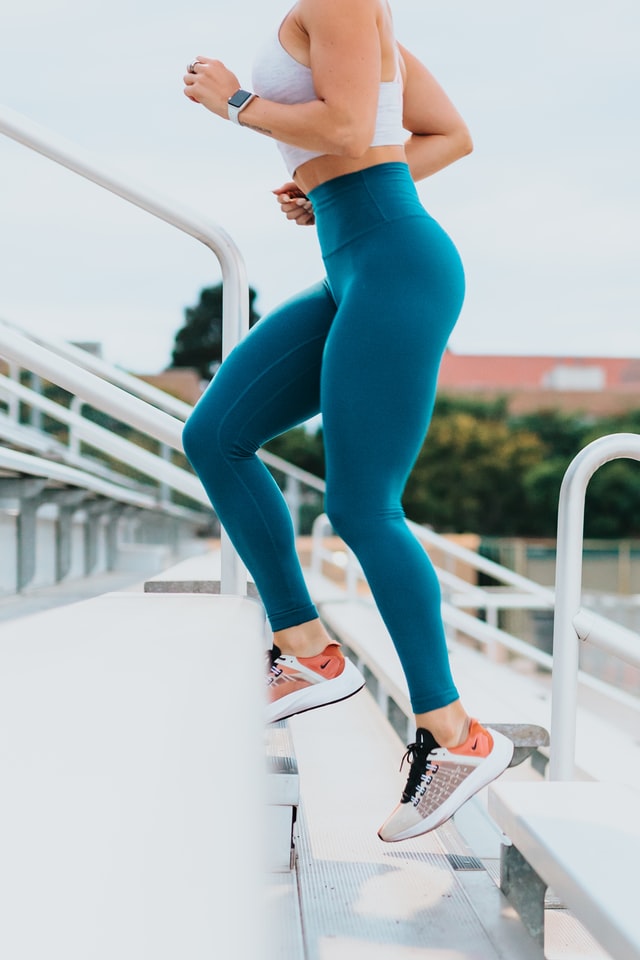 Is HealthyWage Legit, and Is It Worth it?
HealthyWage is active since 2009. It has been featured in popular media sources and national news, including Good Morning America, NBC's Today show, The Washington Post, and so much more.
It isn't a scam. It has a gambling appeal since people can bet accordingly; however, Healthwage benefits from the fact that some people do not lose weight. It does not necessarily pay you; you can lose the bet too. 
HealthyWage uses the power of financial incentives. In their weight loss plan, money acts a fuel for motivation. Since you bet your money, it motivates you to avoid procrastination and persevere for shedding extra pounds.
Additionally, many have managed to win good cash prizes by losing weight.
According to their website, they are financially supported by health systems, food companies, and the government; hence, they manage to pay the winners.
Moreover, you are raising the wager, and hence you are responsible for winning or losing the bet. 
Final Words
HealthyWage is not a scam. You can legit get paid to lose weight. However, don't get carried away in the light of high cash prizes. Do not place large bets until you are sure to afford the wager. You can make the best out of HealthyWage by placing small bets and reachable goals.
Their financial incentives, peer support groups, team challenges, and various other challenges are pretty appealing and may motivate you to lead a healthier life.
In the end, set realistic goals and think well before placing the wager. 
Related articles: